Opening online businesses and selling digital products has become increasingly popular among new entrepreneurs. But the truth is the majority of e-commerce stores fail because they can't find out which are the best and most profitable digital products to sell online. As there are so many products already available in the online market and finding the one that sells the most is the toughest job. Especially when there is endless competition and every business owner is upgrading their strategy. So, selling products that have little to no demand can make it difficult for any online business to succeed.
However, are ready to start an e-commerce empire and want to make sure your digital product idea becomes a hit before investing all your time and energy into it? To do so, it's essential to know which trending products you should sell online. In this article, we'll explore 35 trending online selling products in several different niches. If you have been trying to decide what to sell then this will definitely help get you started!
What is Digital Product?
This is 20th-century people are more into digitalization and prefer to get every service online. Digital products are the products that you can sell online and they don't have any physical existence or form. Digital products are found in computers and sold or shared widely among people.
You can sell digital products anywhere online and anyone can easily purchase them. It can be sold by entrepreneurs, freelancers, etc. They exist in digital format so they can be sold and distributed online without reproducing several times.
These products often come in the form of downloadable or streamable files, such as MP3s, PDFs, videos, plug-ins, and templates. Some digital products are possible to reproduce in physical form. For instance, an eBook is a perfect example as you can buy and turn it into a physical product.
Why Sell Digital Products?
Here, I'm giving you some key benefits why should sell digital products instead of physical products. Let's see…
You make them once and sell them many times. So no need to worry about stocks.
They can be very easy to make compared to physical products. Can easily create products for any niche or interest.
You can create your digital product for free and the only thing you lose is the time taken to create it. So there are no start-up risks.
Running a digital goods business has significantly fewer overhead expenses than selling physical things.
High margins, you have no product cost so you keep the profit.
Unlimited growth in sales without having to scale any production
Unlimited growth in income by reaching new customers
No Delay in accessing the service people get immediately after the purchase.
None of the hassle of producing/storing/shipping physical products
No matter what niche you are in, you can make money from digital products.
Digital products can easily reach everyone on the planet, which results in the industry's noticeably large market and target customer group.
Digital Products don't require an inventory.
Selling digital products will free up time for you to enjoy more freedom and flexibility.
Best & Most Profitable Digital Products to Sell Online:
1. WordPress Themes: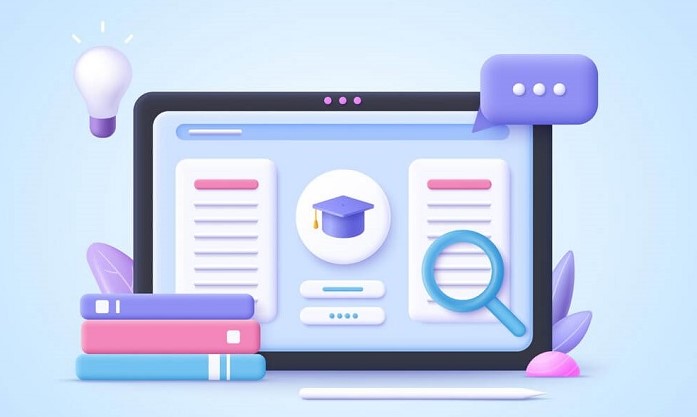 WordPress is no longer just a Content Management System now, it has grown to something bigger than that. Currently, it is powering around 29% of the internet. With this, the need for a visually appealing site is increasing day by day. So selling digital products like WordPress themes is a very profitable business idea.
Today the market for WordPress themes is highly competitive and saturated. There are plenty of different WordPress themes available for all kinds of niches. To pick the right niche, dedicate the time for deep research to have insights into which area is not so saturated. By that, you increase the chances that the user will prefer your theme among others. Your product should solve a particular problem, define the real-life problem, and create value so you can be helpful.
Once you have decided your niche and know what your potential customer wants – you can take the next step. Create your WordPress theme, test it extensively, and possibly even gather some insights and feedback from a small group of users. The responsive, clean-designed, and well-structured product is a necessity if you want to make money by selling your WordPress theme. Quality is your higher priority and the design is a basic of it. Be creative, offer uniqueness, and do not copy the competitors.
Developing a theme is just the very beginning of the whole process. The next step is promotion. Having a great product alone usually won't sell, you need to tell the world about it and do it right. Marketing mistakes can be very expensive in the long run. You can code and sell themes via your own website, or via any of the popular marketplaces, such as ThemeForest or Creative Market.
You can promote your products with your own marketing campaigns; offering a free version is always a good idea with an upgrade path to attract new users. This way you are allowing users to try how your product works. People's trust and credibility are a must-have to become successful in the market. This is how you can engage your audience to upgrade the version for extended functionality. Remember do not remove existing free features. It will cause a lot of disappointment and angry feedback. Having a theme demo for the premium version is also a good idea. Show how your theme looks in a wild. The average costs of these themes range from $50 to $200.
2. Ebooks: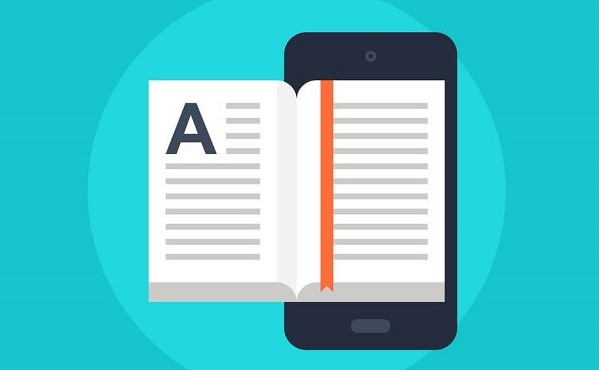 If you are just getting into selling digital products, an ebook can be the best choice to make for your first product. Ebooks are one of the absolute fast-rate digital products to sell online.
Ebooks are a way of providing useful information on a subject that you may be well-versed in. There are many e-book topics that sell, and you may write about any subject you choose. Depending on the area you have chosen, write fascinating and informative content that attracts people. The ebooks that sell best are usually written in the form of a how-to guide and provide valuable information that solves a problem for your readers.
With this kind of digital product, if you are interested in writing you can choose to write your own one or resell digital products. The best part is that you won't have to do any more work after you've finished the product. They're easy to make and sell extremely well. All you need to do is to sell the pdf online and promote it. It took less than a week to create and launch! You can either create a website of your own or sell it on other e-commerce sites.
People feel more comfortable buying and selling ebooks rather than physical copies. E-books help people to save space. They can be carried anywhere on mobile phones, tablets, and other electronic devices. Hence people prefer digital books more these days.
And if you ever thought ebooks would be a passing trend, then you are wrong. According to Statistics and Google Trends, eBooks are one of the top information products that people spend their money on.
3. Audio & Podcast: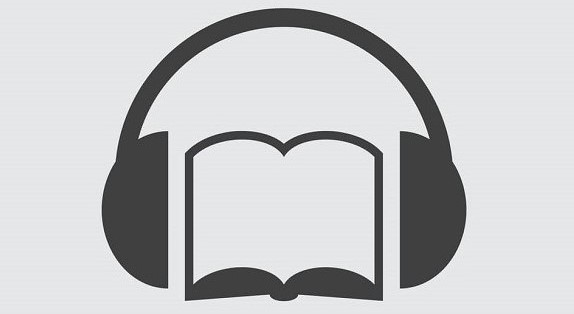 Audio content is another powerful medium for communicating messages. They are also among the most profitable digital products to sell online. Selling audio may sound unfamiliar, but it is more common than people think. With the increased preference of the user toward digital content for education and entertainment, audio remains one of the most profitable digital products to sell online.
Mental health and mindfulness have played an important role in many people's lives, especially when it came to dealing with the difficulties of working, learning, and living through a pandemic. Downloadable audio files help people refocus, breathe and rebalance. They pay for audio tracks that entertain them, soothe them, inform them, inspire them and help them achieve business goals.
Here are some other types of digital audio products that you can sell online:
Songs
Beats
Drum kits
Presets
Sound effects
Sheet music
Instrumental tracks
Recorded lectures
Musical samples
Foreign language lessons
Relaxing background noises
Karaoke versions of popular songs
You don't always have to sell files online to make money from digital products. A podcast is a series of audio files that the user can download to their device for hearing later. Podcast series actually contains talks or discussions of a single person or between two about a topic or current issue.
Creating a subscription-based podcast can be both fun and profitable way to make money from digital products. Podcasts are a great way to establish trust and credibility, increasing the overall perceived value of your brand. Some podcasts need small payments to access. It would function similarly to a typical membership site, but the difference here is you are selling them audio files. Another way is to go for a freemium model. People can listen for free, but paying subscribers get more features, extra audio, and other perks. Selling podcasts is a highly profitable business these days.
Also, audiobooks are going to be popular now. It's because if you create an audiobook, they can have a listen to it, whenever they want to. You can sell Audiobooks on some popular platforms like Audible, Downpour, Kobo Audiobooks, and many others.
4. Videos: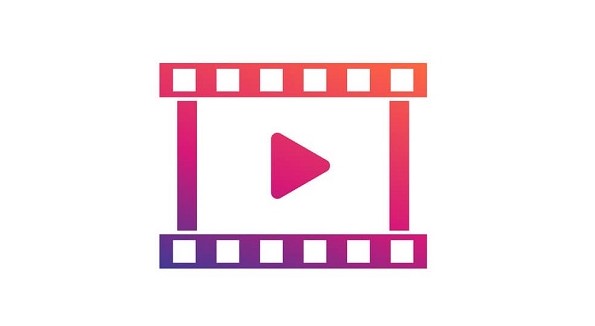 Video is one of the influential media tools for delivering information online. It is a great form of storytelling that makes information more understandable. They are also the source of digital learning and entertainment. In fact, videos are one of the most engaged-in digital activities. With the advancements in technology, even our smartphones are capable of taking videos that you can share with the world.
Another great aspect of selling videos is that a video can reach a much higher engagement rate than text alone can. So it's easier for viewers to get through the content because all they need to do is click play. Users love to consume video content due to its effectiveness in delivering information. In most cases, users are happy to pay for it.
Selling a video is a great passive income digital product idea. Whether they are informational, promotional, or educational video offers a multitude of opportunities to sell them online. You can record a video teaching your audience how to do something and then sell the recorded workshop. Selling this type of video series is a profitable digital product to sell. You can create a video series on anything you like from cooking to dancing. You can sell short films, stock videos, tutorials, documentaries, vlogs, and video animations, to name a few. There are so many platforms like Vimeo, Uscreen, Udemy, Videohive, and Amazon Video Direct.
5. Photography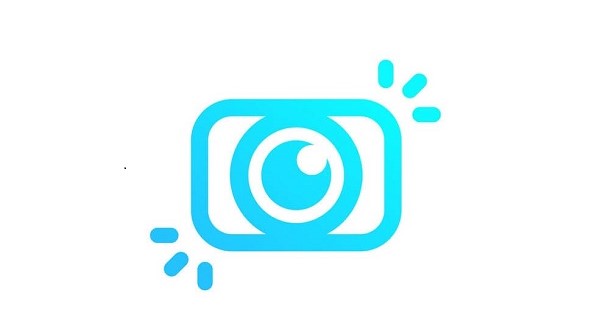 Rather than reading long paragraphs, most people prefer seeing an image to understand a message. Many times business and non-business groups use images to snatch people's attention and for conveying information to their audience. Images also make the look of any content pleasing and engaging. That's why bloggers to business owners to social media managers look for the perfect photos to post on social media or use on their website.
If photography is your hobby, you should consider turning it into an online business. Even if you are a pro or just like taking pictures in your leisure, you can make a fair amount of money, by selling them online. If you've got a decent phone camera and a steady hand, you don't even need a top range camera; you're already in with a shot.
Keeping the demand in mind photo editing software has also grown. Using good software to edit your photos makes a huge difference, so it's worth spending a bit of time looking for the best photo editing software. Once you've found the right one, start practicing. Try out lots of editing tests, ask for feedback from friends and family, and work hard to perfect the skill.
There's a huge market right now for styled stock photography. Selling your photos through a stock agency like this is quick and easy. They do all the marketing for you and thousands of people search for images on these sites every day. You'll be paying a large commission on each sale for every image that you sell. You can sell photos on these online stock image popular websites such as iStockPhoto, 123RF, Getty Images, Shutterstock, Dreamstime, Foap, EyeEm, etc. Stock photos are being used on websites, social media platforms, and newspaper advertisements.
If you already have a WordPress site, you are already a step ahead. There is a large selection of plugins and themes designed specifically for selling stock images. You can install and set up plugins like Sell Media which allow you to start profiting from your photos straight off. You can sell your photos individually or in bundles, or create a subscription-based website for your customers. Choosing a specific niche can help you get your stock photo business out there. You can take online payments, protect your images with a password and watermark, and sell them with a variety of license options. Remember you will need to consider pricing for your photos carefully. You can also sell your services and work on Fiverr, UpWork, or any other freelancing site.
6. Graphics: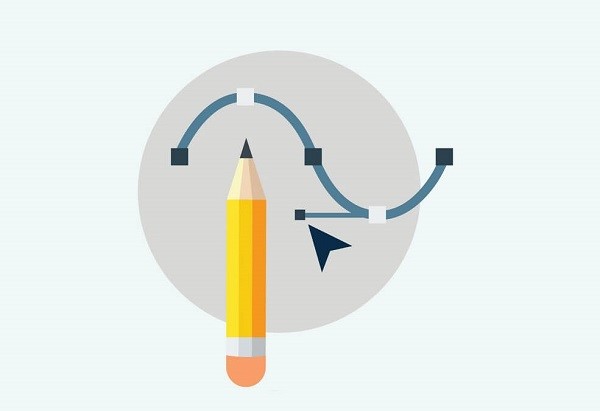 Just look at every post on the internet, a ton of custom graphics and pictures have been used. So you can easily imagine how demandable product graphics are on the market. Also, graphic designers have a great opportunity to showcase their effort all over the internet. They can create a wide variety of unique and valuable products. They can apply their skills in numerous ways to create digital products for sale. But make sure to keep your graphics attractive, creative, artistic, aesthetic, and eye-catching so that anyone could buy them at first sight.
The best part of selling graphic designs is it doesn't take much time, you can easily make them. they will take 3-4 days to create and you can start making money right away. Here are some popular graphics that you can sell:
Logo Designs
Instagram Posts
Pinterest Posts
Facebook Posts
Posters for Marketing
Brochures
PSD files
Business Card
You can start with any of the above graphics whichever interests you the most. But Pinterest posts are very popular these days since bloggers and online entrepreneurs purchase these.
People look for graphic designers on freelancing sites like Fiverr and Upwork. But the other way is to sell graphics directly on marketplaces like Etsy or Creative Market. You can fix your product's sell price according to your choice. But don't forget to research the market before fixing the price.
7. Online Courses: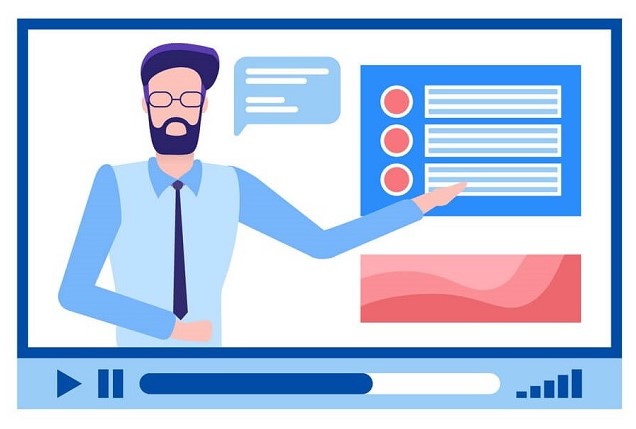 Online courses got a huge rich due to the COVID-19 pandemic. People don't like to sit idle. They like to keep learning and many people want to utilize their stay-at-home time to learn something new. So. in this lockdown people bought more online courses and enhanced their knowledge. And that's the reason online courses became one of the best digital products to sell in this pandemic. Even though things seem to be getting back to normal, online courses are still increasingly popular and in high demand now, because of their convenience and accessibility.
Now, if you consider yourself an expert on a particular topic and you've got valuable knowledge, you can easily launch online courses. The online course is a great way to package that information and sell it to the learners who looking to learn. The best thing about selling an online course is that you can teach a topic in any niche, about fitness, marketing, business, writing, etc., and you don't need to spend much money to get started. All you require is some effort upfront, from creating a presentation to recording a video walk-through.
Just create a professional step-by-step set of explanatory videos on a subject you know a lot about for your learners. Once you finished creating it, you just need to market it and start making money. To make lessons more interesting, your online course can include worksheets, quizzes, knowledge checks, and activities for your learners to complete. Also, you can include interactive activities within your courses to help break up learning content and make your online course more engaging. Share your knowledge with a course hosted on your own website or on any number of course marketplaces. There are tons of online course platforms where you can launch your course like Udemy, ClickBank, SkillShare, and Coursera. There is no limit on how much you can make money by selling online courses.
E-commerce Platform for Selling Digital Products: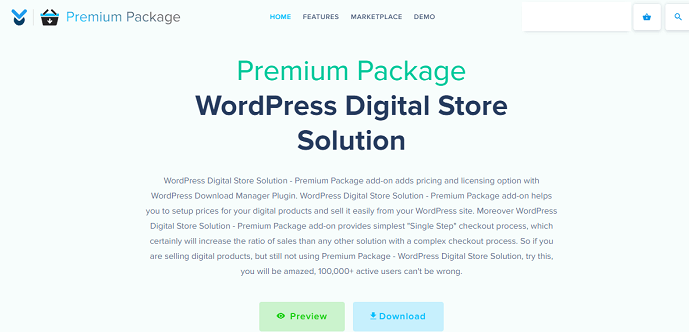 Building an e-commerce business is more than just simply putting up products listings on the web. It is far more complicated than that actually. Deciding on the e-commerce plugin is the first essential and crucial step when starting an online store. As it has a huge impact on the profitability and stability of your business choosing the best one is not straightforward.
E-commerce plugins enable businesses to execute complex functions both on the front-end and back-end. This includes CRM, inventory management, mobile commerce, web design, and warehouse fulfillment. So when you are using the right e-commerce plugin for your business, it facilitates the day-to-day task of processing online sales. It allows for smoother operations and gives you the opportunity to grow your business.
Also, the right e-commerce plugin should have a great support team to help you whenever had a problem. For example, if you select an e-commerce plugin that is extremely popular but has high bad support, this will not sit well with you. In this case, you will have to draft in a technical team to assist you towards your end goal.
So, make sure the best one because switching e-commerce platforms can be frustrating, time-consuming, and expensive. Ensure that you make the right decision the first time. For me, Premium Packages – Sell Digital Products is the best e-commerce plugin for newbie online business owners. It has a full package of what an e-commerce platform should have. As this plugin is totally free, it is more convenient for you when you are new in the business. For more details about Premium Packages – Sell Digital Products and Features To Consider Before Choosing an E-commerce Platform check the article.
I hope, this article not only helped you to choose the best product to sell online but also to choose the best plugin for your business. You can get more articles related to e-commerce business on our Blog page, which may help you to grow your business faster. Also, don't forget to subscribe to our YouTube channel and follow our Facebook page.